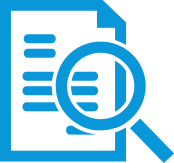 PeerJ's reviewing platform makes robust review a straightforward process.
Reviewers are asked to submit their reviews 10 to 14 days after accepting to review.
Continuing innovation in reviewer-matching tools for editors.
Best-practice guidance and support for reviewers.
Smooth, pain-free review submission interface.
Helpful, personable email updates keep you, your editor, and your reviewers on track and on time!
A suite of innovative tools enable our editorial staff to handle articles with more care and focus, whilst delivering tremendous efficiency gains.