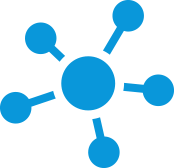 Publishing in PeerJ opens up your research to a wider readership and broadens your CV
Publishing in 228 subject areas so a great fit for multi and interdisciplinary research.
Expose your research to a broader range of academics.
Reach your specific field audience through our subject pages.
Some researchers prefer to rotate between publishing in narrow field journals, and broad subject journals. PeerJ is an excellent broad subject publishing option.