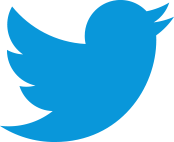 Use our social media community to help disseminate your published research
Your published article will be tweeted by our official journal Twitter accounts (@PeerJLife, @PeerJCompSci, @PeerJChemistry and @thePeerJ).
We actively engage with discussions on research published in PeerJ, and regularly tweet author interviews and editorial content.
Over 44,000 receive our regular 'new article' content alert emails.
Use our one-click tweet actions throughout your publication journey to help share your progress with your peers and other followers.
PeerJ is a modern journal that understands how to use social media - and particularly the most popular academic network, Twitter - for sharing the latest research.
We take the lead distributing articles and actively engage with our community of readers, authors, editors and reviewers.