Your institution has a plan with PeerJ, so that you don't have to pay to publish Open Access.
See if you qualify
1
PeerJ does not accept formal pre-submission inquiries and submissions should not be accompanied by a cover letter (there are fields in our submission form which replace the need for a cover letter).
2
Although not a requirement, for consistency we recommend that manuscripts include sequential line numbering, use an approx. 2.5 cm margin on all edges, and make use of a 12 point Times font.
3
Files typically expected:
- Manuscript text
- Any figures
- Any tables
- Any supplemental information files
- Raw data as a supplemental information file if not deposited in a repository. (If it's deposited in a repository, please provide the name and link to the repository in the metadata.)
4
TeX/LaTeX users should submit the PDF output of their documents to be used for peer review as the manuscript document, and upload the original files in the "Primary files" section. Use the "LaTeX Source Files" from the drop down menu. See the note below.
PeerJ recommends the use of
writeLaTeX
- a free online service which provides a user friendy interface for the preparation of LaTeX manuscripts. Users of writeLaTeX can use
a standard PeerJ template
and can initiate their submission to PeerJ or PeerJ PrePrints with a single click. Note: the use of writeLaTeX for a PeerJ submission is NOT a requirement, but it might just make your life easier!
5
Reduce the time for your initial submission by uploading the manuscript as a single file (e.g. PDF or Word) with figures and tables embedded at the end (one page each). You may want to use smaller image files for embedding to reduce the single file size, but they must still sufficiently legible for review. If you already have figures and tables positioned within the text that is fine as well. The only other requirement is that the title and any legends should be on the same page as the figure or table. After the first decision you would then need to upload the original high resolution figures and tables as separate files in line with the guidelines below.
Alternatively you can still upload all primary high resolution figures and tables on the initial submission before the first decision. This reduces the risk of having misplaced files when you get to the point of final production. The disadvantage is that depending on the number of primary figures and tables that you have this could take more time now. Our system will do its best to verify that uploaded images are print-ready, but it isn't always accurate, hence the reason we give the option to upload just the manuscript with embedded low resolution figures and tables for the first decision.
Any supplemental files should still be uploaded separately on the initial submission if available.
---
Upload the manuscript with images/tables embedded on initial submission
Or upload all high resolution files separately from the manuscript on initial submission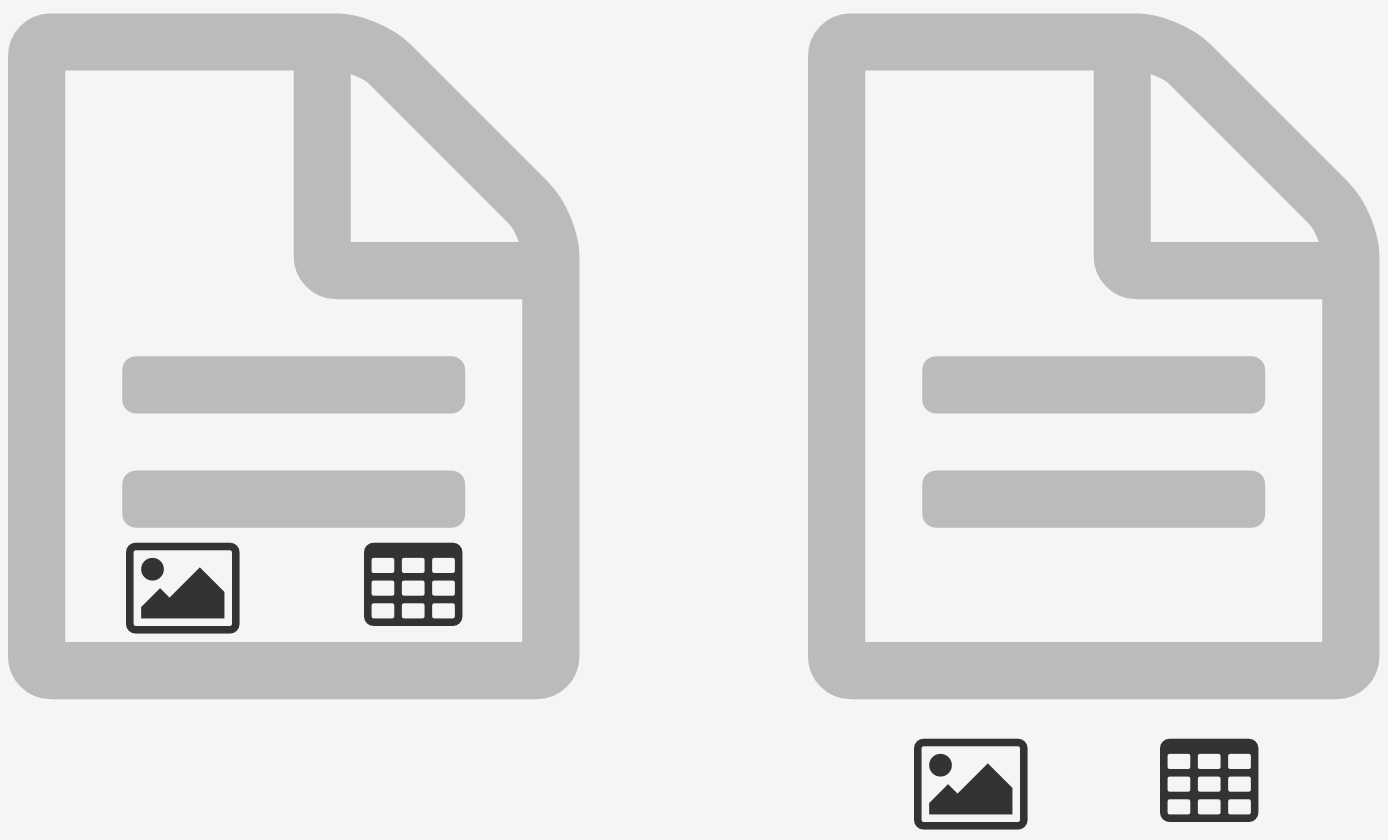 1
An Abstract or Title is optional for the first page of the manuscript as this information will be generated, and merged into the review PDF, from our submission form. However, do include:
- A list of all author names in the following order, including complete affiliations (and indicate multiple affiliations where appropriate):
First names (or first initials in combination with full middle names)
Middle names (or initials, if used)
Last names (surname, family name)
Department, university, or organizational affiliation
Location: city, state/province (if applicable)
Country
OR
- If the article was authored by a consortium, list full names and full affiliations in the intended order for publication in the acknowledgements.
2
Identify the corresponding author and separately list their name, address, phone number and email address.
3
Contributors who do not qualify under
ICMJE
authorship guidelines should not be listed as authors. They should be included in the Acknowledgements and should agree to being acknowledged.
---
PeerJ covers a wide range of fields and although we can accommodate a variety of 'standard sections', we recommend that the following Standard Sections, in this order, are used wherever possible. Note: Short manuscripts may not require all sub-sections.
First page (see above)
The list of authors and affiliations should be presented exactly how you wish them to be published.
Abstract
No more than approx. 500 words (3,000 characters).
Note: Do not include the abstract in the manuscript document; the abstract will be imported into the merged PDF from our submission form, and it is this version which will appear in the final published manuscript.
Acknowledgements
Should not be used to acknowledge funders – that information will appear in a separate Funding Statement on the published paper.
As a matter of courtesy, we suggest you inform anyone whom you acknowledge.
---
PeerJ uses the "Name. Year" style with an alphabetized reference list.
In-text citations
For three or fewer authors, list all author names (e.g. Smith, Jones & Johnson, 2004). For four or more authors, abbreviate with 'first author' et al. (e.g. Smith et al., 2005).
Multiple references to the same item should be separated with a semicolon (;) and ordered chronologically.
References by the same author in the same year should be differentiated by letters (Smith, 2001a; Smith, 2001b).
Cite articles that have been accepted for publication as 'in press', include in the reference list, and provide a copy in the Supplemental Information.
Cite unpublished work, work in preparation, or work under review as 'unpublished data' using the author's initials and surname in the text only; do not include in the reference section
The Reference Section
Each journal reference should be listed using this format: the full list of Authors with initials. Publication year. Full title of the article. Full title of the Journal, volume: page extents. Example journal reference: Smith JL, Jones P, Wang X. 2004. Investigating ecological destruction in the Amazon. Journal of the Amazon Rainforest 112:368-374.
References to 'gray literature' such as patents, technical reports from government agencies or scientific research groups, working papers from research groups or committees, white papers, and preprints should be described as thoroughly as possible. Include any author names, titles of the page or the paper, publication date, names of publisher where possible, URL, accessed by dates, and identification numbers such as patent numbers, series numbers as applicable.
Examples:

Boettiger C. 2013. knitcitations: citations for knitr markdown files. Available at https://github.com/cboettig/knitcitations (accessed 10 July 2012)
Dorch B. 2012. On the Citation Advantage of linking to data. hprints. Available at http://hprints.org/hprints-00714715 (accessed 5 July 2012)

Example book reference: James FY. 2010. Understanding corn and wheat. Oxford: Oxford University Press.
Example book excerpt: Smith PG. 2011. Behavior in ants. In: Jones HY, ed. Insect behavior in the Andes. Berlin: Springer Verlag, 101–200.
Example thesis: Blair HJ. 1989. Structural modifications of the fern genus Lecanopteris (Polypodiaceae). D. Phil. Thesis, Cambridge University.
Example webpage: Johnson S. 2010. Italian Plants. Available at http://www.italianplants.com (accessed 22 March 2011).
Example abstract: Thomas D, Scharfenecker U, Schiltmeyer B. 2006. Low potential for drug-drug interaction of lacosamide [abstract no. 2.235]. Epilepsia 47 (Suppl. 4): 200
References to personal communications should be avoided, but, if absolutely necessary should be referred to as "pers. comm." followed by the relevant year.
The References Section should be sorted by Author, Year, Title. All citations in the text must appear in the reference list, and all references listed must be cited in the manuscript text. Any references that are relevant, but are not cited in the text, must be placed in a "Further Reading" section.
EndNote users can download a PeerJ style.
---
---